1.The courts, which we manufacture, are distinguished out by the following features: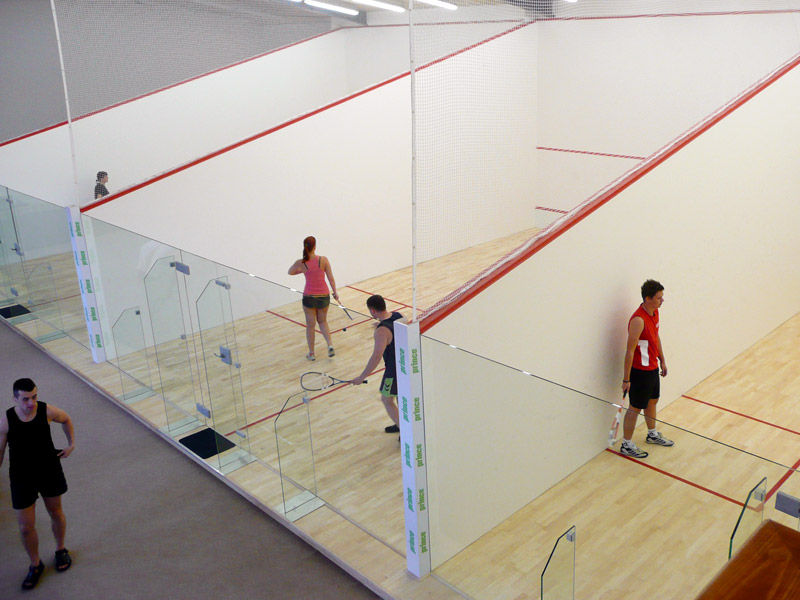 - firmness and elasticity of the front wall and side walls is uniform on the entire surface.
- coating of the walls with
no visible seams between panels (resin silicates) have long-term resistance to cracking and peeling
- front wall and side walls are acoustically damped
by the quartz aggregates
- floor on the cushion structure (to protect knee joints),
top board made of three layers ash wood with high shoes grip
- wall of tempered glass 12 mm thick, fitting flushed inside the court
- streamlined out lines, which are giving the effect of the collapse of the ball flight plus a bottom sound sheet

The courts have been tested for resistance for wear, for acoustic resistance , steam condensation resistance and for elasticity.
The panel has a density of 750kg/m3 and thickness of 25 mm. It is also coated several times with polyurethane resins
Courts are designed for many years of service life and are constructed of materials, which have been tested on many squash courts in Europe.
We believe, that after presentation of the individual offer, which also contains the valuable package of additional information, including the specification of squash clubs activities, you will take advantage of our offer.